Save Our National Monuments
This is a sponsored conversation written by me on behalf of Hispanic Access Foundation. The opinions and text are all mine.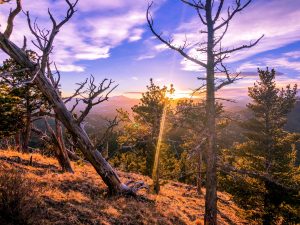 I am a nature seeker and adventurer at heart, so much so that I live in the mountains of Boulder, Colorado. I remember in college when I went on my first backpacking trips thinking to myself I wanted this everyday not just on the weekends. Ten years in the future I got my wish. I consider myself so fortunate to be able to call this slice of natural heaven my home. Deep down I know surrounding myself with alpine forests and wildlife is beneficial to my soul and livelihood. It's for this reason, I have taken such a strong commitment to make it my life's work to promote the outdoors through my projects and films.
Growing up, media was my source of seeing the huge world. Pictures in magazines inspired me to want to climb the world's biggest mountains and see the most remote places on earth. While the types of media have evolved through the years, at the root media is still as influential as it was then, actually maybe even more so today with social media.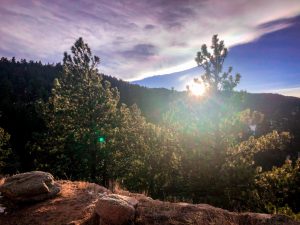 Recently our national monuments have come under threat of being unprotected. This is one of the reasons that the Outdoor Retail Show was moved from Salt Lake City to Denver, Colorado over the loss of Bears Ears National Monument, one of Utah's natural wonders. I see protecting our natural monuments as paramount in the work I do, which is why when I was asked to write about it, I jumped at the opportunity.
My life motto is: get outdoors, get inspired, and take action. I believe you cannot fully appreciate nature until you get out there and experience it yourself. I first understood this philosophy at my university, when I was the co-founder of a student run organization, called the Excursion Club. Every week I would take a group of students out into the backcountry to a new natural spot. It was in those excursions that I saw first- hand, students transform their perspectives of their entire life. These students inspired by the magnificence of nature now wanted to do something to give back to the earth. It was in those early times that I fully realized my calling in life — to encourage people to get outside.
So it's because of these experiences that I see how important it is to cherish and protect our public lands. If we keep losing these lands, it means less of us will get to experience the beauty of the great outdoors. If less people enjoy these lands, then people will forget the importance of them. The further we are away from nature the easier it is to forget about it.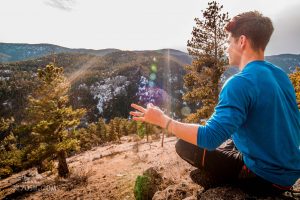 This is why we must all work together to conserve these precious monuments. I believe starting small and local is key. I think the first step is going outside and re-remembering how incredible mother nature is. Not only does being outside feel great, but it recharges us. It also gives us motivation to want to conserve it. Next encouraging our friends to get out there as well. After you've gained motivation to care about the environment, I think the next step is inspiring our local government and federal government to do their best to maintain these lands. If you live in Colorado like myself – you can reach out to Congressman Tipton. This can simply involve writing a blog like this one here, sending a message through your own social media, and even writing letters to congress either via mail, email, or social media.

Mother nature is always there listening to us, so shouldn't we listen to her?